Lighting & Safety Services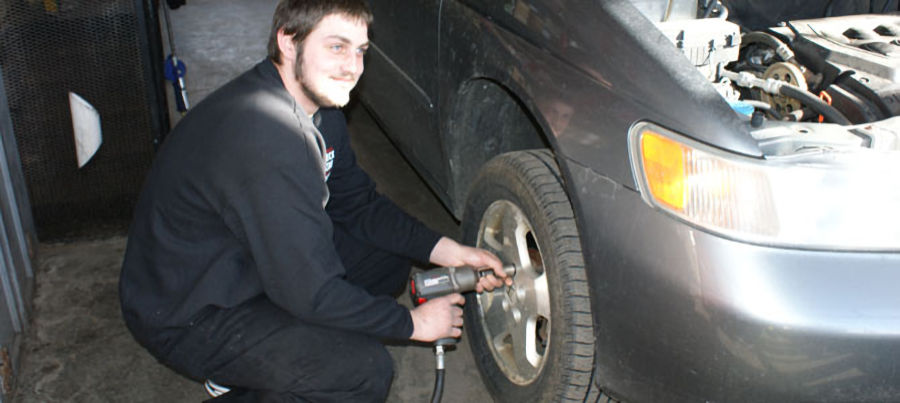 Tire Rotations
At the rapidly rising cost of tires a Tire Rotation will allow you to get the maximum mileage for a minimum expense. We offer this service with no appointment necessary and can be done while getting your oil changed. We have digital tire pressure gauges to ensure proper inflation of the tires. We inflate tires according to individual pressures posted on each and every tire. We also follow the recommended rotation pattern provided in the owner's manual per vehicle. We also follow recommended rotation patterns provided in the owner's manual for 2 wheel and 4 wheel drive vehicles.
Wiper Blade Replacement
When your blades are leaving lines and streaks on the windshield, it's time for replacement. Because of the effects of sunlight, ozone and oxidation on rubber, most blades last from 6 to 12 months. Good wiper blades are a key safety element for your ability to operate your vehicle in all types of weather conditions. We offer Rain X Weatherbeater wiper blades of long lasting durability with natural squeegee rubber that resists splitting and cracking. We also carry Rain X Latitude Blades which contour to the curvature of your windshield. This allows smooth even wiping with no wind chatter the entire length of the windshield. It also prevents ice and snow build up in tough winter weather. We carry the Rain X Water Repellency blades as well that actually add Rain X fluid as the blades are working to repel the water better.
Light Bulb Replacement
One of our most important services we provide is checking your lights as your vehicle enters our building. This is for your safety and also to avoid you unnecessarily being pulled over by Law Enforcement. We offer many light replacements: headlight, fog light, directional lights, and brake lights. These can be changed while your oil change is being performed.
Tire Plugs
Uncasville Quick Lube can fix most tires that have nails or screws in them with a Black Jack Tire Plug for a minimal fee, so you don't have to run on your spare or replace the tire.