About
Uncasville Quick Lube and Car Wash LLC was founded in 1993 by Carl and Dorothy Mazur. We are family owned and operated. Carl entered the automotive industry at age 18, he owned and operated his own service station. Dorothy graduated with a degree in accounting and business administration. Together they opened their first location in Groton, CT in 1993. After a year in business they purchased their competitor, Pit Stop, in Uncasville. Their oldest son, Donald, joined the family business as manager. Six years later the family trio embarked upon a new business venture to open the area's largest and most high-tech Quick Lube Facility available, including a Touch Free Car Wash; presently known as Uncasville Quick Lube & Car Wash LLC.

Thank You very much to all our Valued Customers and WELCOME to all new customers!
Why Choose Us?
One visit to Uncasville Quick Lube & Car Wash shows you the meticulous cleanliness and efficiency of our facility. Our family owned and operated business has a family member on premises most of the time to ensure absolute perfection from our employees while working on customers vehicles each and every day. The waiting room is designed with all large windows for the customer to see choreographed procedures that each and every technician has been extensively trained to perform on every vehicle every time. We have found over the years our quality of service has transitioned many new customers into old friends. We offer yesterday's service and tomorrow's technology.
Our Customers...
are the most important persons in our business
are not dependent on us. We depend on them
are not an interruption of our work, but the purpose of it
do us a favor when they come in
come to us with his needs and wants and it's our job to fulfill them
are more than business, they are people with feelings just like our own
deserve the most courteous attention we can give them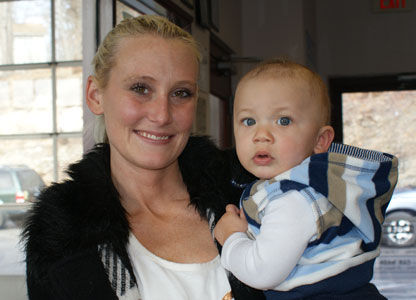 What Drives Us
Our mission at Uncasville Quick Lube & Car Wash is to provide our customers with the most professional and efficient service possible. We want our customers' visit to be a pleasure. To assure this, we have hired experienced managers, assistant managers, technicians and cashiers to meet all our customers needs. We are committed to superior, friendly, courteous, professional customer service. At Uncasville Quick Lube we know the customer is not an interruption of our work: He or She is the purpose of it. We must ALWAYS outperform our competition.

We can never be just another generic Oil Change Center, we must be the BEST!
Our Long-Term Technicians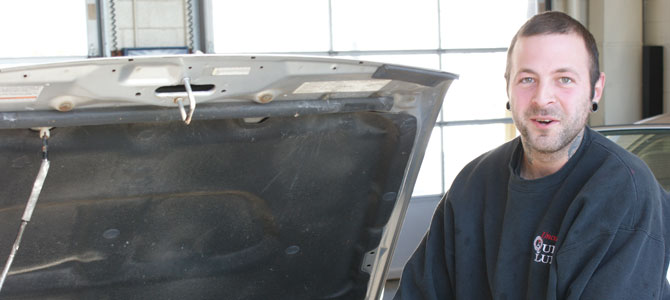 We have set the bar high for our employees' workmanship and they gladly meet those expectations. We are proud to have a staff of long-term technicians. Our customers can enjoy the comfort of seeing the same professional technicians' faces for the past sixteen to twenty years. This serves as a guarantee of professionalism and quality workmanship. Uncasville Quick Lube complies with all Federal, State and local health and safety regulations.
Efficiency
We have three technicians working on your vehicle at a time.
The
Hood Technician
checks and adds to all the fluids, checks the air filter and everything under the hood. He also does the service review with any recommendations for extra services. He is also responsible for the computer work and the liability of work done on your vehicle for that visit.
The
Lower Bay Technician
drops the oil, changes the filter, greases the vehicle and replaces a new gasket on every drain plug every time. He also services all the transmissions, transfer cases, front and rear differentials.
The
Courtesy Technician
vacuums the vehicle, checks the air in the tires with our digital air pressure gauges, washes the exterior windows and then helps the Hood Technician get extra services completed in a timely fashion.
This is why we can give the fastest most efficient service possible with three technicians working on a vehicle at a time and three bays of cars.
Technology and Equipment
Uncasville Quick Lube also provides our technicians with state of the art computerized data offering them all the exact specifications and recommendations from all the Automotive Manufacturers. All products and services our technicians perform meet all factory warranties and specifications.

At Uncasville Quick Lube we have made an important commitment to every employee hired. Our commitment is to train and develop each employee to the best of their ability for the position they have been hired for. In order to do so we have created an Orientation Program that consists of information needed to prepare for their career with Uncasville Quick Lube and all of that is supervised by our Manager or Assistant Manager.